Streamline your entire production with Lumberjack Systems integrated suite of logging and pre-editing tools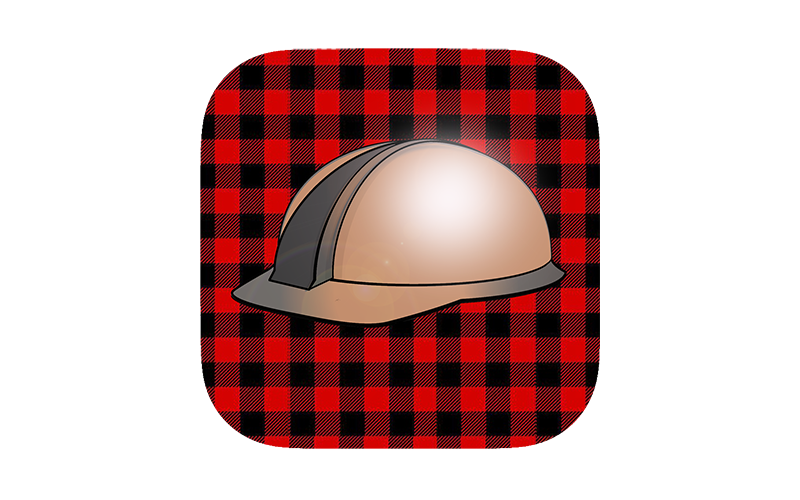 Lumberjack Builder
The Ultimate Solution for text-based video editing for productions that rely heavily on transcripts.
Come for the free transcripts, and write great stories with our superior workflows.
Builder is a video editor like Final Cut Pro and Premiere Pro, that was designed to write stories from multiple transcripts using transcripts to edit text and video at the same time.
Builder is a hybrid of word processor and video editor combined! It's faster for transcript based workflows than other editing systems like Final Cut Pro, Premiere Pro or Media Composer.
Text and video are always linked so you can go from scanning text to observing nuance, instantly, anywhere in Builder.
Optimized for Radio Cuts from transcripts for Premiere Pro and Final Cut Pro
Organize your media where it's familiar - Final Cut Pro or Premiere Pro, then write your stories in Builder with the speed and convenience of using text to edit your video, then finish back in the NLE your of choice.
Builder's text-centric workflow is the perfect complement for the visually focused traditional editing tools.
On import to Builder, clips are transcribed for free and aligned with the video clips, audio clips, synchronized or multicam clips inside Builder.
Edit with the simplicity of a word processor, export edited video to Premiere Pro, Blackmagic Resolve or Final Cut Pro.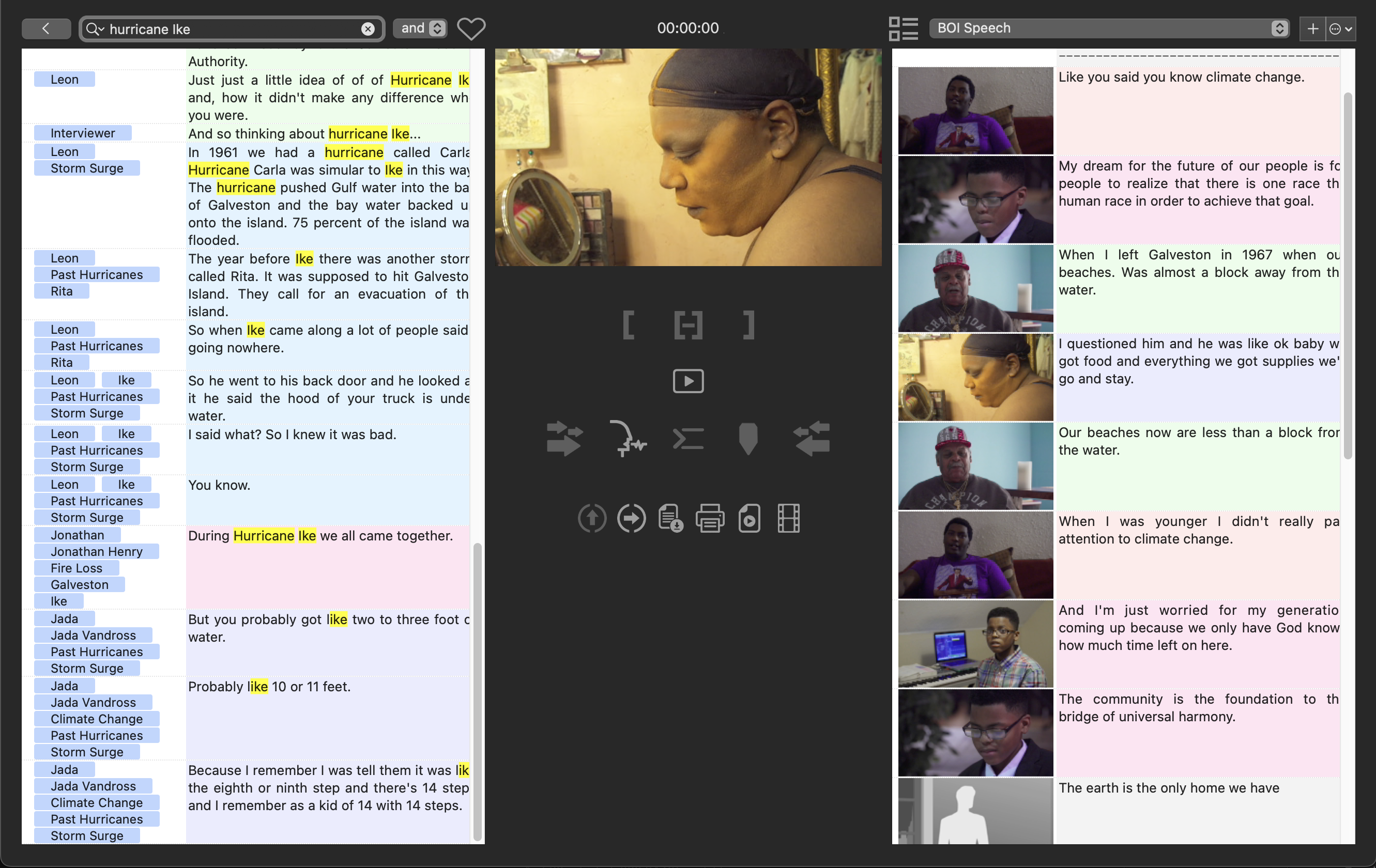 Create Stories Faster
Builder's story building and keyword tagging tools cut the time to a rough cut (a.k.a. radio cut) in a fraction of the time it normally takes.
Unlimited Free Transcription
Transcripts are FREE! Yes, when you import Clips to Builder, and aligned with the video. Free and unlimited transcripts completely within Builder. Your audio and video media are secure because they never leave the app on your device,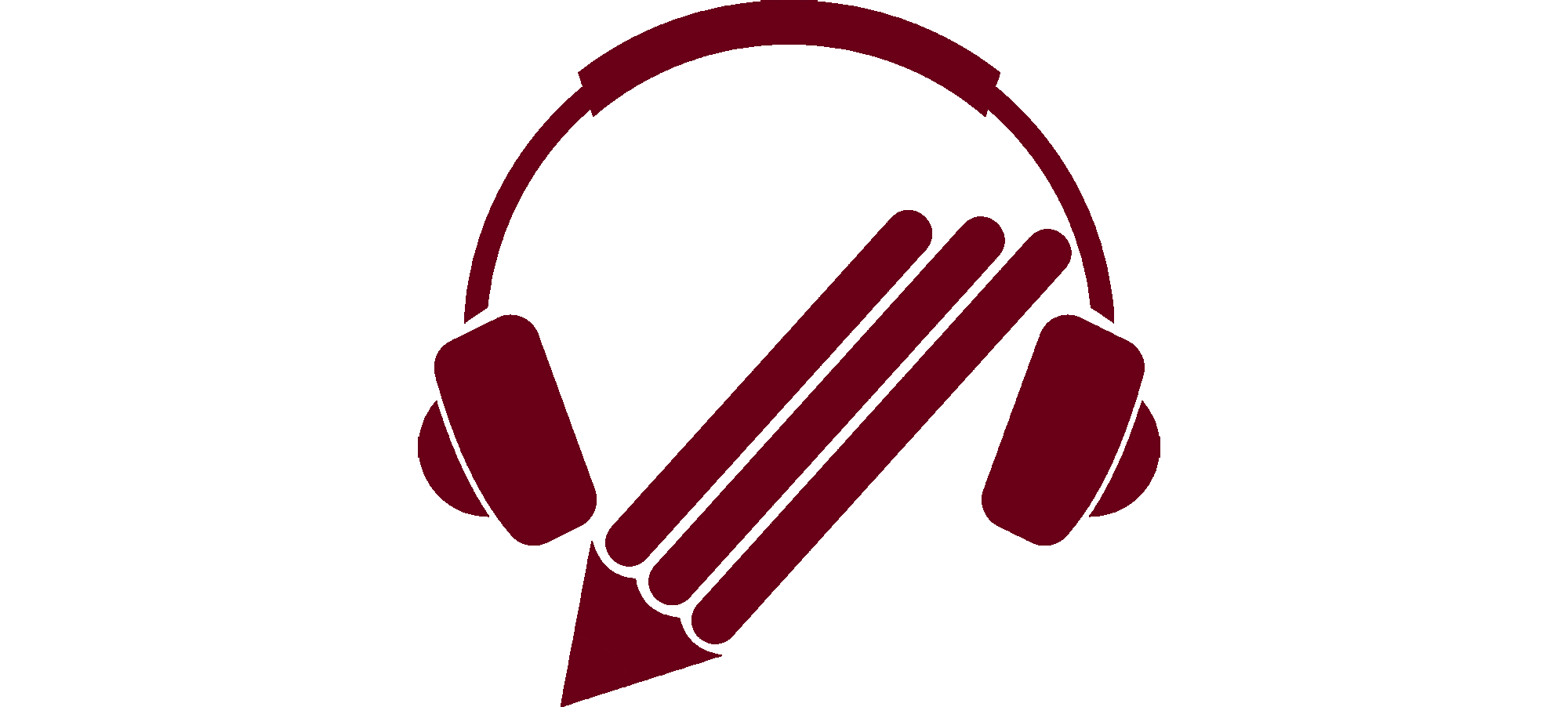 Builder speaks your language
Video and Text: the best of both worlds
In Builder, words and video are always connected. Text is faster to review and keyword tag, but for nuance you need the video. In Builder they are always linked together to preview clips or Stories at any time.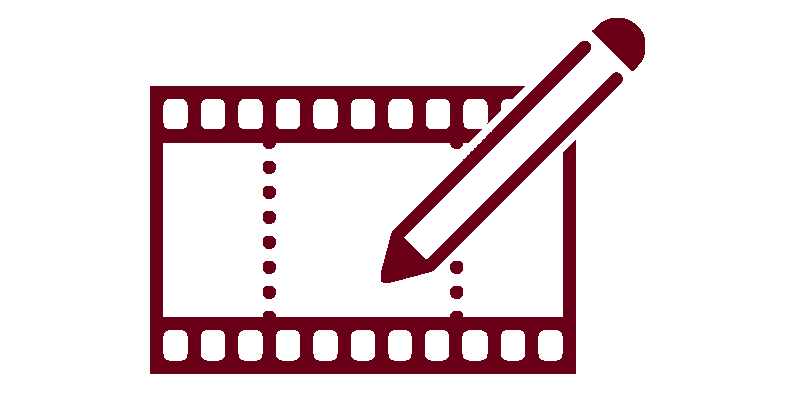 Powerful Search Tools
Find specific comments, keyword tags, people... just about any combination of search terms. For example, "Did Jada say the words "climate change" anywhere?
Familiar Collaborative Workflows
Builder NLE supports industry standard workflows between assistants and editors and between editors and producers or preditors. Assistants can prepare new clips and send to the editor or predator, without interfering with the current edit in progress.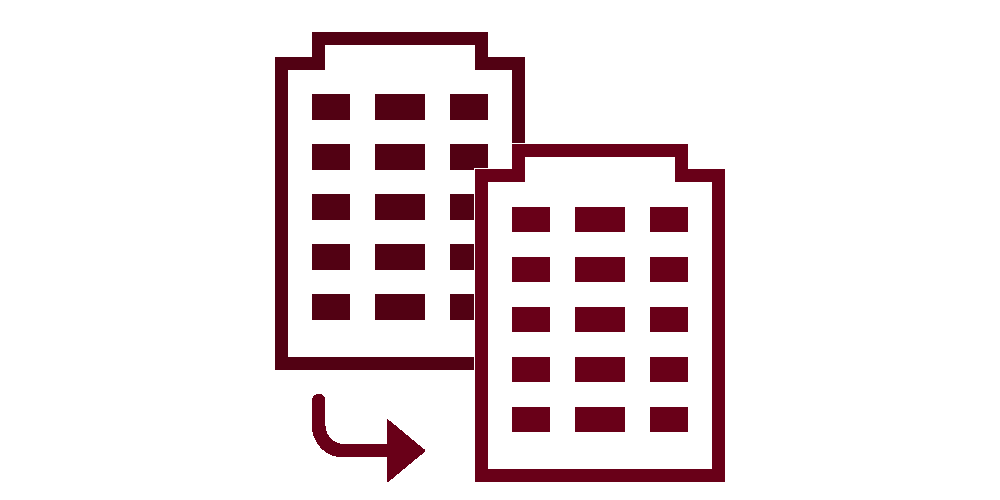 Every Output You Want
Send your Logging or Stories directly to Premiere Pro or Final Cut Pro instantly, or zip it send to someone else. Output PDFs of the script, text files for Story and voiceover script, or send an MP4 to your favorite review service or to an editor or producer.
Clip Logging (Clips and Transcripts) Shortcuts
⌘

-I

Import Event XML
⌘

-M

Manage Keywords
⌘

-1

Go to clips list
⌘

-2

Go to transcript table
⌘

-F

Go to transcript search field
Option-[
Trim Head button
⌘

-T

Show Trimming button
Option-]
Trim Tail button
⌘

-P

Go to People field
⌘

-K

Go to Keywords field
[
Join with previous text range
]
Join with next text range
Space
Play video
J, K, L
Rewind, stop, fast-forward video (you can press multiple times to change fast-forward and rewind speeds)
F
Favorite
U
Unrated
Delete
Rejected
Option-H
Hide Rejected
⌘

-J

Merge Selected button
⌘

->

Go to Story Builder
⌘

-F

Go to keywords search field
Delete
Remove selected person(s) or keyword(s)
Story Building Shortcuts (Selects and Storyline)
⌘

-1

Go to selects list
⌘

-2

Go to storyline
⌘

-F

Go to selects search field
E
Add paragraph(s) to storyline
Delete
Remove text range(s) from storyline
Option-[
Trim Head button
⌘

-T

Show Trimming button
Option-]
Trim Tail button
Space
Play video
J, K, L
Rewind, stop, fast-forward video (you can press multiple times to change fast-forward and rewind speeds)
Option-F
Show Only Favorites (Toggle)
⌘

-<

Go to Clip Logging
Builder Glossary (Terms we use)
Auto-complete: People and Keywords fields have an auto-complete popup menu that suggests a completion for the word you are typing. The words in the auto-complete menu come from previously used People or Keywords, and People or Keywords from the selected Lumberjack Event.
Favorite: You can set text ranges to be rated as Favorite. The Selects list can then be filtered to show only Favorites.
Keywords: Describes or summarizes the content of the text range. Keywords can be used to group and classify text ranges with common themes. Keywords become Final Cut Pro X keywords on the range of the text range.
Text ranges: A transcript is broken into  text range, which can be merged or split. A text range represents a keyword range in Final Cut Pro X. In Final Cut Pro X, text transcript of the  text range is added to the People keyword's notes field and added to a caption for the range.
People: The person or people speaking. Speaker names are extracted from transcripts, or the clip name is used if there are no named speakers. This becomes the name of the keyword range in Final Cut Pro X with the text transcript of the paragraph added to the keyword's Notes field. It is also used to create lower thirds for Final Cut Pro X.
Reject: You can set  text range to be rated as Reject. The Transcript list can then be filtered to Hide Rejected. Rejected paragraphs will not show in the Selects list.
Relevance: Keywords from Live Logging or your NLE entered in the Keywords field in the Keyword Manager, are given a relevance of 100%. This is provided in planning for a future option of automatic keywords that will need a confidence or relevance ranking.
Selects: The list of  text range from all clips that can be used to build a Story. Only  text range rated as Favorite or Unrated will show in the Selects list.
Story: A sequence of  text ranges assembled in the storyline. You can have multiple Stories in the same Builder document.
Unrated: You can set  text range to be Unrated. All  text range are Unrated when the transcript is first linked to a clip.
Join Now
Sign up for one month free, unlimited access to every part of Lumberjack System, including Builder.